His Holiness, shares message on International Women's Day.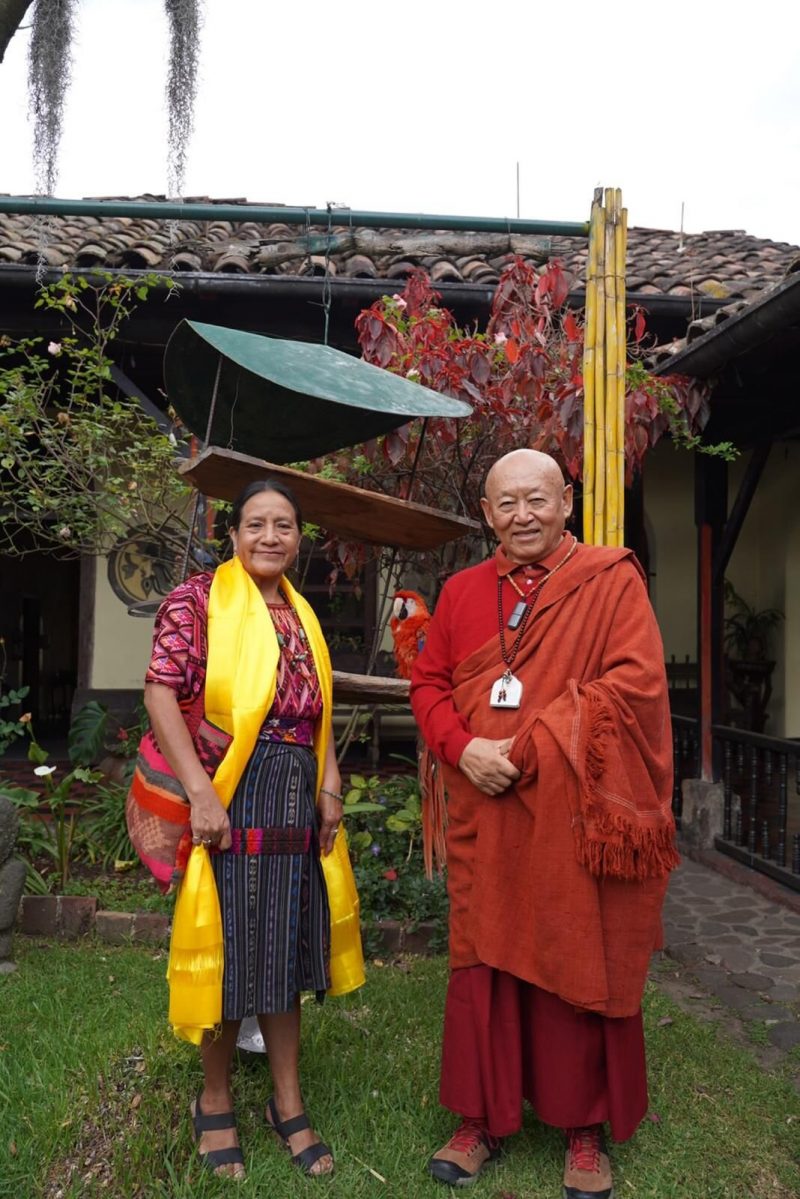 (His Holiness and the Chief Mayan Priestess of Chichicastenango, Guatemala.)
When we do not let women have fair and equal access to opportunities, to realizing their dreams and actualizing their lives, to teach and lead, then we have wasted half of humanity's wisdom and abilities to the detriment of all.
༄༅། །ང་ཚོས་བུད་མེད་དག་ལ་དྲང་བདེན་དང་། འདྲ་མཉམ་གྱི་ཐོབ་ཐང་གོ་སྐབས་མ་སྤྲད་པ་དང་། ཁོང་ཚོའི་ཕུག་རེ་དང་མི་ཚེའི་རྨི་ལམ་དེ་མངོན་དུ་གྱུར་མ་བཅུག་པར། ཁོང་ཚོའི་ཤུགས་རྐྱེན་དང་། འགོ་ཁྲིད་བྱེད་པའི་ནུས་པ་འདོན་མ་བཅུག་པའི་དུས་སུ། ང་ཚོ་འགྲོ་བ་མིའི་རིགས་ཀྱི་ཤེས་རབ་དང་ནུས་ཤུགས་ཕྱེད་ཀ་འཕྲོ་བརླགས་བཏང་བར་བྱས་ཤིང་། དེ་འཛམ་གླིང་སྤྱི་ཡོམ་ཀྱི་མི་འབོར་ནས་བཤད་ན་དེ་ནི་ཚད་མེད་པའི་ཆག་སྒོ་ཞིག་རེད།
當我們不允許女性和男性一樣有平等的機會去實現她們的夢想和人生、去影響他人及擔任領袖職位時,我們便浪費了人類一半的智慧與能力,這對全世界所有人來說都是巨大的損失。